Since the graphic design industry is so competitive, it is important to be at the top of your game when networking. Otherwise, you risk losing your old clients and missing out on new prospects.
The question is, though, how one creates a networking strategy as a graphic designer and maintains it. This article should help you with that.
Have a Solid Portfolio
A solid portfolio should be one of the first things that you need to work on, particularly if you have neglected this step before.
When you are approaching a potential prospect, submitting a portfolio with your prior work and showing them what you are capable of can make or break the negotiations.
Of course, there are some problems with creating a portfolio. Since this is such an important aspect of being a professional graphic designer, your competitors are likely polishing their portfolios regularly to stand out. Therefore, you also need to be at the top of your game and put effort into impressing others with your portfolio.
Enter Contests
Various competitions are a good way to find more connections. Be it potential clients or other artists, you should look to participate in as many contests for graphic designers. Even if you do not win, it will still be a great experience.
More often than not, these contests announce results publicly and show each participant's work. Getting to study the designs of your direct competition is another worthwhile benefit.
Remember that competitions vary in terms of how good the participants are. If you are still a relatively inexperienced designer, do not participate in a contest that is for professional designers because it will hurt your reputation.
Check Available Designer Platforms
When you want to share ideas and seek advice for other creators, be sure to check out platforms where graphic designers like to hang out. Some of the best examples of such platforms include:
– DeviantArt
– Behance Network
– Fontli
– Dribble
Becoming an active member and joining relevant groups on these platforms will help you find new connections and inspiration for your work. However, keep in mind that scrolling through the work of others and chatting with fellow graphic designers can be quite addicting and time-consuming. Remember that so you do not suffer at your work.
Be Active on Social Media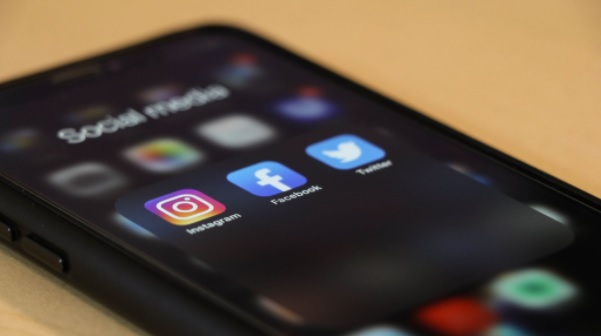 Social media continues to be a popular channel for networking. For example, if someone is looking for a graphic designer, they might check their timeline on social media and see what some of the artists are popping.
It is no secret that many well-established designers, illustrators, or animators have been discovered by professional studios because of their activity on social media. Posting work on Twitter and growing an audience may lead to a lot of networking opportunities.
Now, you do not have to post every single piece of work on social media channels, but the more active you are on Twitter, Facebook, Pinterest, and other platforms, the higher your odds of benefiting from social media.
Act Professionally and Avoid Delays
Once you start working with a client, you need to act as a professional. Communication, deadlines, negotiations, work quality, and other aspects in a relationship between you and clients should operate with as few hiccups as possible.
Sometimes, unforeseen circumstances may get in your way. For instance, imagine yourself working on a new design on a weekend because Monday is the deadline day. Things are going okay, but you suddenly start to notice that Photoshop (or another software) is starting to underperform.
One of the potential problems could be with the scratch disk and too much temporary storage accumulation. This blog post covers how to deal with the issue.
The lack of software or OS updates could also be behind the problem, not to mention cybersecurity threats.
Unless you are well-versed with computer stuff and can fix problems yourself, you will need to seek professional help, and that will take the time you cannot afford.
The bottom line is that technical problems are a threat to your networking and work as a graphic designer.
Some clients might understand where you are coming from and will be more forgiving. However, it does not apply to everyone, so it is better to keep various technical difficulties in check so that you know how to deal with them efficiently.
Participate in Live Events
Participating in live events and shaking hands with others might not be an option right now because of the ongoing pandemic, but the restrictions ought to be lifted eventually. When they do, check if there are any relevant events happening around your area. If you find one or two, be sure to participate.
As for right now, it is still possible to attend some conferences and other graphic design events remotely. You will not get to meet people in person, but it is better than nothing, particularly if you are looking to network more. Therefore, make as much out of the available opportunities as you can.
Create a Professional Website
Not all graphic designers are keen to create a website because it would mean another thing on their to-do list. After all, it takes time to manage a website.
On the other hand, if you are serious about improving your networking, a website could come in handy. You do not need to write a blog or publish video tutorials for content (though that would help), but optimizing some basic pages for SEO to increase organic reach might attract new leads who want to connect with you.
Moreover, a website with contact information would make it easier for interested parties to get in touch with you. Not everyone uses social media to find a graphic designer; instead, they rely on search engines like Google.
Seek Referrals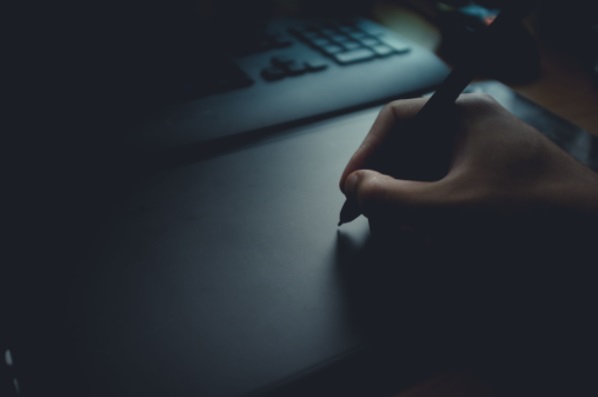 Referrals are a bit tricky for new graphic designers, but if you have established some relationships, do not hesitate to ask current clients or colleagues for some references. A good word from another person could make a huge difference when you are trying to introduce yourself to a new prospect.